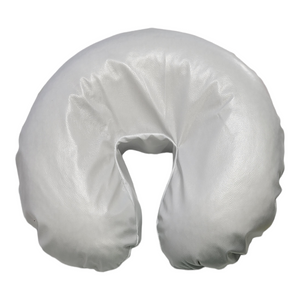 Made in Devon, Alberta by Linens etc.
PUL Barrier Face Cradle Covers are waterproof protective face cradle covers that protect your face cradle and Sherpa Face Cradle Covers while making disinfecting easier between clients.
The Barrier Face Cradle Covers are made from medical grade Polyurethane Laminate (PUL) fabric. These Face Cradle Covers are soft, breathable, waterproof, flexible, washable, and durable to withstand many washes.
Washing Instructions:
Wash warm with like colors and with zero grade residue detergent
Dry Medium Heat
No Fabric Softener
No Bleach
If you have any questions please call us at 780-720-0139 or email us at info@linensetc.ca